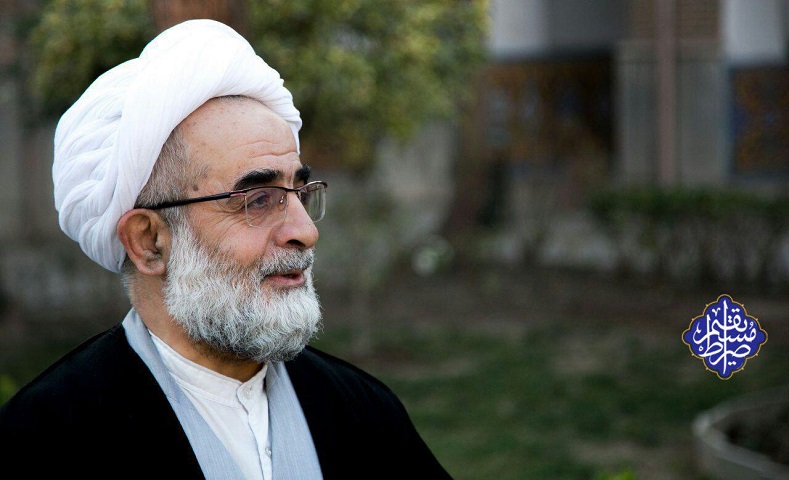 Although most of us have heard about Allamah Tabatabai and Ayatullah Bahjat, none of us have been fortunate enough to even be in their presence and enjoy looking at the very close and special servants of Allah (swt). Allah (swt) however, always has His extremely special servants amongst his people so that they may benefit from him, and whilst time may have deprived us from benefitting from such great scholars, Allah has honoured us by allowing us to be able to benefit from the likes of Ayatullah Tahriri. Ayatullah Tahriri is one of the most renowned and accepted teachers of spirituality today, following in the steps of his teachers Allamah Tabatabai and Ayatullah Sa'adat Parvar. He provides time to those who come to seek advice and counseling from him, regardless of whether they are Hawzah students or not.
A few of his great teachers include: Ayatullah Ibrahim Amini, Ayatullah Misbah Yazdi, Ayatullah Jawadi Amuli, Ayatullah Hassanzadeh Amuli, Ayatullah Jawad Maliki Tabrizi, Ayatullah Fazil Lankarani and Ayatullah Bahjat. Among his spiritual guides were, Allamah Tabatabai, Ayatullah Sa'adat Parvar and Ayatullah Bahjat, not to mention his father who also guided him from a young age in these matters.
Aside from being a Mujtahid in Fiqh, Ayatullah Tahriri is a renowned spiritual guide and teacher, approved by many of our great scholars, such as Ayatullah Jawadi Amuli. For years he has been helping students and guiding the seekers of perfection; recently however, he was appointed head of the Marvi Hawza of Tehran, by Ayatullah Khamenei, who expressed his gratitude for accepting the position and emphasized on the need of increasing the attention towards ethics and spirituality in the Hawzas.